One size does not fit all, and it shouldn't have to. We're re-defining the way we fit the modern body to take into consideration those things the big companies forgot about (like muscles, duh)! This isn't your average sports bra so it can affect your standard measurements. Don't worry - we got your lats! 💪
Let's get to know your size.
Did you know that more than 75% of people are wearing the wrong size bra? Yea, we didn't trust the lady at the mall either. Grab a piece of string or measuring tape and take matters into your own hands by following the steps below.
Step 1: Measure your chest
Step 2: Measure your band size
Step 3: Do a little math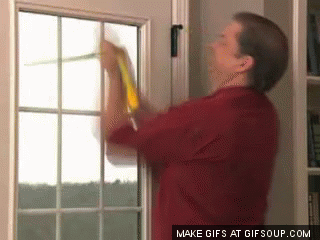 Step 1: Measure your chest
Use the measuring tape to wrap around the fullest part of your breast, which likely runs just above or on the nipple and above your lats. Make sure to shed your current bra and don your birthday suit for the most accurate measurement. Remember to keep the tape parallel with the ground, and measure with a gentle exhale. Round down to the nearest whole number and write down your chest measurement to use in the next steps.
Step 2: Measure your band size
Next, wrap your measuring tape around your torso just below your breasts after a gentle exhale. Make sure the tape remains parallel to the ground. Round down to the nearest whole number and use your band measurement to determine your size in the chart below.
| | | |
| --- | --- | --- |
| Band Size | Basewear Size | Numerical Size |
| *This is different from your standard bra size, use the band size you just measured. | | |
| 25" – 27" | XXS | 0  |
| 27"  | XS | 2 |
| 28" | XS Compression Fit → SM Relaxed Fit | 2 Compression Fit → 4 Relaxed Fit |
| 29" – 30" | SM | 4 |
| 31" | SM Compression Fit → MD Relaxed Fit | 4 Compression Fit → 6 Relaxed Fit |
| 32" – 33" | MD | 6 |
| 34" | MD Compression Fit → LG Relaxed Fit | 6 Compression Fit → 8 Relaxed Fit |
| 35" – 36" | LG | 8 |
| 37" – 39" | 1X | 10    |
| 39" – 43" | 2X | 12 |
🌶️ Wait a hot tamale! What do these "relaxed" and "compression" terms mean?
Since the TOURA is bringing a broader spectrum of sizing than a traditional sports bra or swimsuit, you may choose a fit that's optimal for you!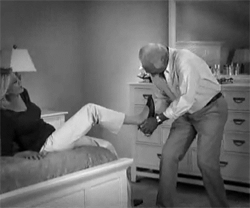 "Relaxed" fit will feel naked on your body. You'll forget it's there!
"Compression" fit will feel like a nice hug. More supportive, but still room to breathe.
Step 3: Do a little math
Here's the easiest homework you've ever aced! Plug the measurements you just took into the equation below to get your TOURA Cut recommendation.
Chest Measurement - Band Measurement = Cut Size
Cut Size
Recommended TOURA Cut

Chest Measurement - Band Measurement = Cut Size *Use your chest and band measurements above to calculate your "Cut Size".

0 – 2"
Low Cut

*The Low Cut is not recommended for inversions or high impact activities. If you are at all worried about the dreaded "nip slip" we recommend going with a High Cut, regardless of your measurements.

3"
Low Cut Flattering Fit → High Cut Supportive Fit
4" – 6"
High Cut
7"+
Crop Top or Full Cut (In Development)
If all else fails, exchange it for free with three simple steps.
Yep, exchanges are as easy as one two three. We'll cover the cost of shipping and email you a complimentary return label.
Step 1: Open your web browser and head to → www.terakaia.com/exchanges
Step 2: Select "Start a return or exchange"
Step 3: Enter your order number & email address.
Everything you need to know about Basewear sizing & care.
Once you get the perfect fit, Basewear is truly going to change your life. These guides will help you with sizing, choosing a cut, and caring for your Basewear.
Welcome to our TK Basewear Restock Schedule. Missing one of our products? Forlorn at a long lost color? We definitely recommend shopping what's in stock now (click here to shop...
Follow these steps to get the perfect fit so you can finally say goodbye to those old bras and swimsuits.
Once you have worn your Basewear into the dirt (which we know you will) you can extend its life and keep it out of landfill with a Basewear Repair. Repairing your TK tops can be a lengthy but fun DIY process. In most cases, there are only a few things that need to be adjusted or repaired before your Basewear makes its way back into the wild.