Logo Redesign: TK Gets a New Look
It's 2023 and TK is ready to hit the world with a brand new look. We've been working hard behind the scenes with the help of our talented designers to bring this new mark to life. Why the change? Well, our brand is all about representing your authentic self… it's about time our logo did that too.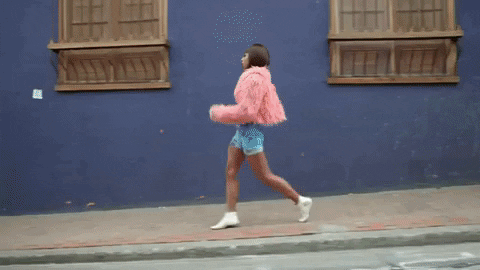 This year we had the pleasure of working with the very talented brand designer Theresa Ptak. She interpreted all our brand magic (we call that sparkle emojis) into this amazingly unique TK mark.
Land and Sea
Back in 2019 we changed our name to Tera Kaia to represent land and sea. Our new mark now reflects that visually. See all the symbolism? We make Basewear: a product designed to be worn on land and water. It follows naturally that our logo should also represent those two natural elements. Plus did you see the sneaky criss-cross straps? 😜
Staying true to our roots
Of course, we decided to keep things yonic with our classic diamond shape. Our original logo was stamped using a linocut, so we kept the hand crafted look. We are a grassroots organization, after all.
No more circumflex. Bye ê.
We're saying goodbye to our last remaining hint to Arêt Basewear. Our start as the best sports bra for rock climbing is what put us on the map. We are grateful for our roots and story, and now it's time to evolve to the next stage of our business. Plus that thing was a pain in the buns to type. 😅
Shout out to Theresa!
Theresa is a freelance designer and illustrator based out of Minneapolis. Her work is largely influenced by the beauty of the midwest, and the protection of its natural resources. Her creativity has led her to work with local parks, land advocacy initiatives, and sustainably minded retail companies.
"Collaborating with the Tera Kaia team was an absolute blast, and I'm excited to continue repping Basewear out in the northwoods of Minnesota!"-Theresa
We're boldly embracing the new look.
At first, we shied away from the big change, but it's time to leave our old mark behind and move boldly forward. Big shout out to Theresa for bringing this stamped masterpiece into the TK world. We can't wait to see where this new look takes us!
Welcome to the Journal: official blog of Tera Kaia Basewear.
Here we tell stories about the outdoors, sustainability, and life through the lens of outdoor women. Get the latest on TK events, and a "behind the seams" look at everything that's going on with our brand.
Hey there, curious outdoorswomen! Ever wondered how we work our magic to create Basewear that is exactly what you were hoping for? Well, let's pull back the curtain and take you on a journey through our unique process.
Working hard at marketing, TOURA Shorts, and new Basewear on the horizon.
Read on to equip yourself with the know how to become a sustainable consumer.