Enter the TERRIBLE TWOS! This year was full of ups and downs, break-throughs and let-downs. Turns out running a small business is flippin' hard - but we're not the type to back away from a challenge. From the ongoing journey to source a sustainable fabric to getting a crash course in how to scale a business the Arêt team discovered as always that we're #bettertogether! Read on to see what we've been up to this past year: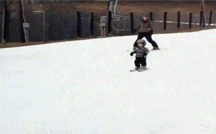 The TOURA #basewear top went on  A LOT of adventures.
Our favorite part about working on Arêt is seeing the amazing places and wild adventures our customers take their basewear tops on. Below are just a small glimpse of the many smiling faces that donned their #basewear and went outdoors!

We got by with a little help from some new friends!
Our brand is all about making connections, and we worked with some really amazing groups of women in the process. A few of our favorites include the Girls Who Climb, Lady Crush Crew, and the Adventure Moms!
Climbing + Cacti in Joshua Tree with Girls Who Climb
Ladies Weekend Out with Golden State Guiding
Boochcraft and Basewear at Mesa Rim
Women's Rigging Clinic at Breathe Slackline Festival
Go Pro Mountain Games
Hueco Rock Rodeo Vendor Market
Festival of Yoga by Pilgrimage of the Heart 
Bishop... Joshua Tree... Hueco... and beyond!
We hit the road a few times to spread the good news of comfy #basewear to new states. On our tick list included Texas, California, and Colorado. From our trip to the Hueco Rock Rodeo to the Flash Foxy Women's Climbing Festival, we had a blast getting ourselves outdoors on new adventures.
It was the second year of our annual Lady's Weekend Out (a total success as usual) with Golden State Guiding, and we co-hosted another event in Joshua Tree called Climbing and Cacti with the Girls Who Climb organization. We love these experiences because it's really all about getting outdoors, together!
"There's something very special and unique that happens when women come together to climb. There's a level of comfort and ease that inherently exist within those settings" - Fern Morales

We gave our customers a darn good experience (you're welcome).
Arêt Cadet Lauren (our customer happiness guru) made sure you had the best customer experience of your life. She probably helped you get the perfect fit, made you chuckle with her great sense of humor, packed your order with love, and even wrote you a sweet handwritten note. Don't take it from us, take it from our customers!
We created four limited edition TOURA colors for each season!
Yep, this December you saw the launch of Pine - our limited edition shimmering forest green TOURA. There are THREE MORE limited edition TOURA colors that will be released throughout the year. Make sure to sign up for our newsletter to get first dibs. Want a hint about what color the next Spring limited edition launch will be? Hint: it looks great in the DESERT.
We did business stuff.
Our Cadet-in-Chief Bridget has been busy learning how to CEO by participating in a business accelerator program called the San Diego Sports Innovators. With the help of her very experienced team of business and finance professionals, she's been hard at work learning what it takes to scale up our small business and launch Arêt Basewear into the future!
Whew! Luckily we're not the type of gals who are daunted by being the only women in the room. Here Cadet Bridget tries not to break a sweat while presenting our business plan to the panel of mentors and business executives.
Our brand grew up (just a little).
You may have noticed some changes to our logo and tagline. That's because we've refined our brand to be more feminine, and unique. We also spent some time really defining what we stand for as a brand. 

"Our vision is to inspire through originality, connect through experience, and adapt towards a sustainable future." 
We have a lot to say with our brand, and we care deeply about our impact on society. Our goal is to create positive experiences that get people more in touch with the outdoors, and more in touch with their true selves. We welcome individual expression, and our brand is an ongoing narrative of real stories told by real people. 
What's coming for 2019? To start, we're putting the spotlight on some pretty inspiring women.
Along our journey we've met some women who we think are pretty inspiring, so we dug deeper and asked them what makes them tick! Read more about our spotlight stories below:
Cheyenne Sukalski - The Inspired Silversmith
Cheyenne, the inspired silversmith creates beautiful handmade jewelry while living in Yosemite CA.
Rachel Taylor Jones - The Adventure Mom
Rachel, the adventure mom is a lover of the outdoors who explores the wilderness as she adventures into motherhood. 
Maiza Lima - The Brazillian Powerhouse
Maiza, the Brazilian powerhouse is a good friend and flippin' strong climber who immigrated to the United States from rural Brazil with her mother.  
Jessica Maviano - The Sky Bound Maverick
Jessica, the sky bound maverick's favorite hobby is donning her wingsuit and jumping from the highest point she can find.
Betsy Dionne - Nature's Keeper
Betsy, nature's keeper is a lover of ecology who radiates positivity and body confidence.
Last year's playlist was a hit, so now we're back with our favorite jams for 2019! With soulful songs and funky riffs this playlist is sure to get you psyched. So grab your iPod, pack your #basewear top, and hit the road with a new tracklist for your 2019 outdoor adventures.
Well, that's all for now! The rest of our story has yet to be written.
Would you like to get involved with Arêt Basewear in 2019? Don't hesitate to share your thoughts! Reach out to us to get the conversation started at any time.
With love,
BK, OM, LB & the Arêt Cadets
💙 We know our #basewear and brand are only as great as our customer's feedback. Get in touch, or comment below to tell us what you would like to see in 2019!
Welcome to the Journal: official blog of Tera Kaia Basewear.
Here we tell stories about the outdoors, sustainability, and life through the lens of outdoor women. Get the latest on TK events, and a "behind the seams" look at everything that's going on with our brand.
Hey there, curious outdoorswomen! Ever wondered how we work our magic to create Basewear that is exactly what you were hoping for? Well, let's pull back the curtain and take you on a journey through our unique process.
Working hard at marketing, TOURA Shorts, and new Basewear on the horizon.
Read on to equip yourself with the know how to become a sustainable consumer.