Thong | TOURA Basewear Bottoms
measure your fit
Bottoms Size Guide
Ready to give up all your old undies and replace them with Basewear Bottoms? Great! Grab a piece of string or measuring tape and figure out your size by following the steps below.
Step 1: Measure your hip
Step 2: Measure your butt
Step 3: Do a little math
Step 1: Measure your hip
Use the measuring tape to wrap around your hips, just over your hip bone. Make sure to shed your current undies and don your birthday suit for the most accurate measurement. Remember to keep the tape parallel with the ground, and measure with a relaxed abdomen (don't try to suck anything in!). Write down your Hip Measurement to use in the next steps.
Step 2: Measure your buns
Next, wrap your measuring tape around your buns at the point where your peaches are their most plump. Make sure the tape remains parallel to the ground. Write down your Butt Measurement to use in the next steps.
Step 3: Do a little math
WAIT! Subtract: (Butt Measurement – Hip Measurement) Is the difference 7" or more? Congrats you curvy thing you, you broke our size chart! Read on to the box below to help us perfect this guide. If the difference is under 7" carry on to the next step.
Help us perfect our size chart
Don't worry, if the difference between your hip and butt measurements is over 7" it doesn't mean these bottoms won't fit. It just means we haven't figured out how to accurately create a size chart that checks out with the math. Help us out by sending your measurements along with a photo to info@terakaia.com and we'll be able to improve our chart to represent more body types.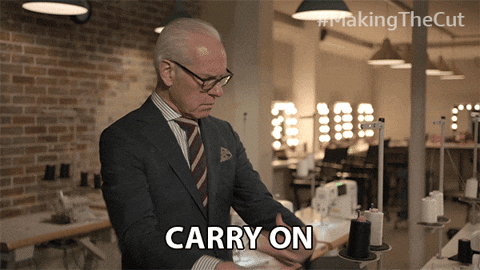 Step 3 (continued): Do a little more math
Here's the easiest homework you've ever aced! Plug the measurements you just took into the equation below to get your Basewear Bottoms recommendation.
(Hip Measurement + Butt Measurement) ÷ 2 = Bottoms Measurement
Bottoms Measurement
Basewear Size

Less than 32.5"
0 

32.5 - 33.5"

2

33.5 - 34

"

2 Compression Fit → 4 Relaxed Fit

34 - 35

"
4

35 - 36

"

4 Compression Fit → 6 Relaxed Fit

37 - 41

"
6

41 - 42"

6 Compression Fit → 8 Relaxed Fit
42 - 45"
8
45 - 48"
10   
More than 48"
12
☎️Hold the phone! What do these "relaxed" and "compression" terms mean?
Since our Basewear Bottoms are bringing a broader spectrum of sizing than a traditional sports bra or swimsuit, you can choose based on your preferred level of SNUG.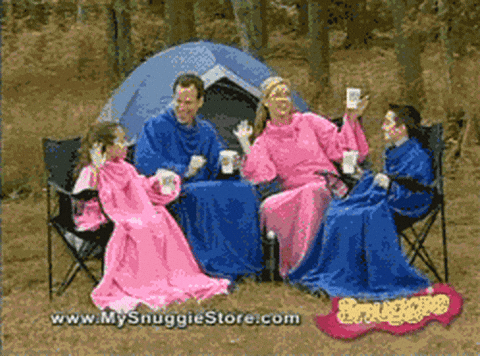 "Relaxed" fit will feel naked on your body. You'll forget it's there!
"Compression" fit will feel like a nice hug. More supportive, but still room to breathe.
---
Once you get Basewear, there's no going back to traditional underwear.

Go ahead and ditch your old chonies, we won't tell. The TOURA Basewear Thong is our swim-friendly wide hip thong designed to keep you secure and comfy through any adventure. Go hiking, climbing, swimming, or just lounge around. Your Basewear Bottoms can go anywhere you can!

---

Thong (Minimal Coverage) a thong that actually stays in place!
Swim Friendly so you can jump in that lake or slip into the hot springs.
Curved Contouring keeps your peaches looking cute and super comfy.
Designed by Women for anyone who is tired of uncomfortable underwear that doesn't perform outdoors.
Redefined Fit based on hundreds of fit tests and feedback from various body types.
✨Gives You Sparkle Emojis Basewear is designed to bring out the best part: YOU!

It's a thong, that you actually want to wear.

Seriously. These basewear bottoms will have you hooked, even if you can't stand wearing underwear. Basewear bottoms are even better than going commando. You won't be able to leave home without it.

---

Naked Feel keeps you comfy 24/7 from the office to the mountains
Breathable Mesh ahh, sweat it out. You've got breathing room!
Gentle Hug just enough to keep things in place without digging in.
Hydrophobic + Anti-Microbial quick drying so you can get to the next adventure.
Curved Contouring for unrestricted stretching and movement.
Swim Friendly so you can finally jump in that alpine lake in your matching TOURA set!
Ultra Soft Recycled Fabric Synthetic fabric is needed for stretch (as soon as something that performs and is sustainable is developed we'll hop on it!) SO, we're reducing our reliance on nylon and polyester from virgin plastic. The full TOURA Line is being converted to recycled fibers, starting with these bottoms!

Don't take it from us... read the Rear views.

Basewear will replace all your undies and swim bottoms all for the price of one item. You won't be able to leave home without it.

Leave A Review
Free the buns.
Hello Basewear lovers, this is BK - co-founder of Tera Kaia. I'm reviewing our outdoor thong based on my own fit testing so you can get the deets.
Ok yea. So these get 5 stars from me. If you're a thong wearer (which not everyone is) they are perfect. If you like to sport a full buns exposure look outdoors (which not everyone does) you are about to be so freaking psyched about these. I literally can't wait to jump in the water cheeks a-blazin with these things on. Tan lines? Bye.
Speaking of jumping in the water, they literally don't budge. None of that panicked "quickly-pulling-up-your-panties-from-around-the-ankles" while under the water after jumping in.
I've worn them biking, hiking, climbing, ice skating (lol), TRAVELLING, swimming, tanning, and lounging. I FREAKING LOVE THEM. I hope we can make them in more colors soon, but don't hold out - it may be a while before we can pull that off.
Normally I really try to highlight the "cons" of our products, but for the thong I have no cons. IMO. They make your buns look EXTREMELY fuego. They're super comfy (for a thong of course). They perform fabulously outdoors. THEY ARE MAMAS FAV. Let's normalize wearing thongs all the time because free the buns.
Great!
I cant believe a thong could be this comfortable.
So damn good
I have a big booty & really only ever wear thongs- the TK thong is amazing! I can hike and backpack in it without it becoming a sweaty pile of cotton. Game changer